I have an app addiction. On my iPhone, I have over 400 apps (the average is 
about 30
). So naturally, I spent the last two months downloading over 100 apps related to Singapore. In that time, I've found what I believe are the absolute best iOS apps for visiting, living, and surviving in Singapore.
Since I play with so many apps everyday, I'm obsessive-compulsive about the design, experience, and utility of the apps that end up making it to my homescreen. I'm nitpicky. If the app icon is ugly, I'll delete it. If the app has one random bug or is hard to sign up for, it's out.
As a tech-oriented expat myself, I want the best tool for the job. Just because an app was made in Singapore doesn't mean it's actually better than a global product like Google Maps.
If you think I've missed something or I'm wrong, please comment below and I'll add your suggestion with credit if I think it's good enough to be on this list.
Life at Home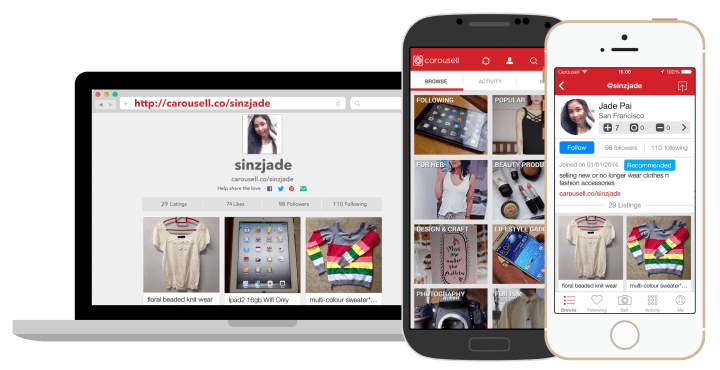 If you're homeless with an iPhone, then download 99.co. It's the best app for finding real estate in Singapore. In terms of design and data, 99.co excels. Although PropertyGuru is the older one, it's clunky. But if you want variety, use both.
Once you've got a home and you want some professional interior decorating, that's where Qanvast delivers. It's basically a marketplace for interior designers, you can select designs you like and talk directly to designers who can help you remodel your home.
In terms of getting cool stuff via mobile for cheap, Carousell beats all. You can basically get anything on it, from furniture to jewelry to a bicycle. You can also sell your stuff, so you don't have to feel bad when you go on a Carousell binge and buy too much. Singaporeans are honest and polite, so using Carousell is safe and reliable. The inconvenience is you have to do most of the delivery and pick up, so you save money on the pricing, but you use up your most precious resource: time.
The user experience is frictionless though, most of the time you'll spend chatting with a seller, which is straightforward. Just make sure you have cash on hand. If you want a good deal for unique items, without having to go to the mall, Carousell is king.
If you're using Carousell, and you're buying big ticket items like couches and tables, you need GOGOVAN. Just book the time you need a truck driver to help you pick up goods and they'll take care of everything. Make sure you know all the costs beforehand. They charge extra for a mover and extra for using a trolley. Factor in the cost of delivery into the price of the items you're buying. A few clicks, and a few calls, and you'll have your stuff home within the week. I even tried booking a GOGOVAN the day of my delivery and was overjoyed when the driver arrived an hour later.
Although Carousell is going to have most stuff you want, it doesn't have it all, and it doesn't have it new, nor is there a company that is offering warranty or returns. That's where Lazada comes in. Being backed by multi-millions of venture funding allows them to provide Amazon-like service for Singaporeans. If you want new stuff for your home, this is the place to go.
If the haze is bothering you or you're tired of walking to Cold Storage and carrying your own produce, RedMart is a relief. You might start by just buying water, but it'll quickly spin into everything else from fruits to ziploc bags to whisky. I'm pleasantly surprised with RedMart's user experience and design, which is simple and smooth. Just watch out for weekends, when they might have a surge in ordering, so try to nail down your delivery time to evenings on weekdays, or better yet during the day.
I wasn't a fan in Vietnam, where the market is dominated by local offerings, but Foodpanda in Singapore is excellent. Fast and easy to use, I can't complain.
Probably one of the biggest delivery fleets in Singapore is the McDonald's delivery fleet. The app is straightforward and easy to use with the usual Mickey D's deals. Just don't expect the delivery within the specified time, there's bound to be delays in Singapore traffic.
Hawker is still in Beta and won't launch until this October, but it seems this app allows you to order food from the hawker center nearest to you. It might make for a good balance between Foodpanda and McDelivery.
Location and Transport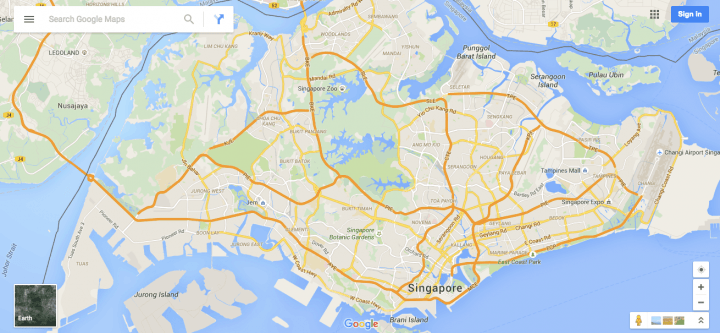 Google is the undisputed champion of location. Sure, there are some apps likeGothere, WhereTo.sg (I'd download these ones for back up), but I think on usability, comprehensive updated data, and speed, Google still wins. Unsurprisingly to me, Apple Maps is getting better. In bigger cities, Apple's data improves as it integrates more stores of information it buys from third parties. But at the end of the day, Google is still superior. The caveat for both though is that Singapore's GPS is horrible. I can never get an accurate location.
Let's pretend that you're taking the bus or MRT because you can't afford a car license. Good? Now forget about Google Maps because CityMapper eats Google Maps for breakfast, lunch, and dinner. And forget about all the other bus, MRT, and transport map apps out there. CityMapper really understands commuters needs. It does little things like allowing you to save trips for later, to comprehensive data (it has every single bus map, something other apps do horribly). On top of it all, it has one of the best Apple Watch apps.
Now let's assume you hate owning gas-powered cars (and can't get a Tesla, boo hoo), hate public transit, and you're terribly late for your Sunday brunch with your European permanent resident friends. Uber is the cheapest and most convenient option. You just need to be sure to find the right spot to place your pin so the Uber driver doesn't get lost (or pretend to not know where to meet you in some cases). Again, GPS in Singapore isn't so great, and it applies to Uber too. But the beauty of Uber is you don't even have to bother with Nets. The ugly side is that most of the drivers are new, making for a sometimes flimsy service.
GrabTaxi comes in behind Uber with considerably more supply but decidedly weaker design and experience (it does a bad job of allowing you to pinpoint your location). GrabTaxi also has digital payments and it just launched GrabCar, its attempt to match Uber's premium non-taxi option. Overall, Uber has more options, from UberX to UberXL to taxis). But the battles rages on.
When you've absolutely exhausted all options, go for the Comfort Delgro app. It's the app created by Singapore's dominating taxi company. It's not bad. But it's pricey. Luckily, using this app will prevent the moments you'll usually get trying to hail cabs in Singapore (i.e. cabs not taking you because they're en route or waiting forever in a queue that never moves).
Here's one you wouldn't expect in a list with Uber, GrabTaxi, and Google Maps.
Singapore is a mall culture. You can get everything you want and need in malls, but some malls (cough cough ahem Ion Mall) are ridiculously complicated to navigate. Even finding the map with directions of a mall is difficult. Therefore, Pocket Malls Singapore is the best. It allows you to search for the mall you're in and then search for the store or type of store you want. It'll shave hours of lost time.
I often bump into other foreigners living in Singapore who are scrambling to get to Thailand, Vietnam, or Japan. That's why iChangi is a good app to have in case you have to sit around in Changi airport killing time. It's got the full directory of shops, restaurants, perks, and more.
Going Out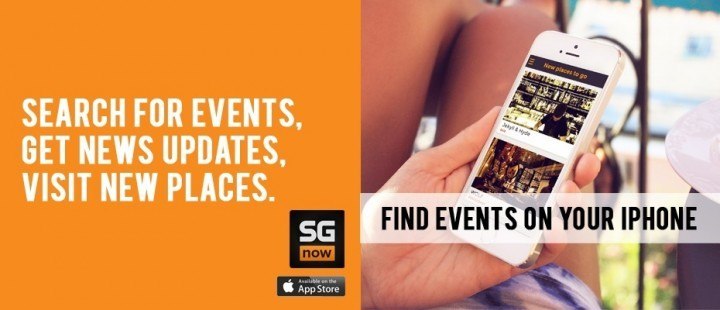 Just in case you're keen on going outside for the the annual haze month, don't. It's unhealthy. If the Pollutant Standards Index (PSI) is anything above 100, you might get sick. These two apps give you everything you need. Global Air Quality gives you a quick breakdown of the overall PSI along with with the chemical makeup of the air. It gives you maps of PSI levels in certain parts of Singapore and even ranks Singapore along with other nations in the region. Singapore tops the charts in haze month. MyENV, on the other hand, gives a more comprehensive look at the environmental state of Singapore from haze to food quality to beach water quality. It's even got a map of all the hawker centers in Singapore, pretty useful if you're raring for cheap eats.
Without a doubt, my favorite find of the last two months was the SG Now app. As a newcomer to Singapore, I want to know what Singapore has to offer in terms of entertainment and culture, and SG Now scratches my itch. It's got everything from gallery exhibitions to concerts to films. Great for dates and friendly gatherings.
On the flip side of SG Now, there's Meetup. It's chalk full of more casual and fun intimate groups where you can meet yoga aficionados to ping pong players to groups of people who want to practice Mandarin. Meetup's been around since 2002 so it's got a solid system of getting people together.
If you're into yoga, fitness, martial arts, and more, Passport Asia and KFit are the apps for you. The basic idea is you pay a monthly subscription to have all access or some access to fitness classes near you. Passport charges SG$59 a month for four sessions or SG$99 a month for unlimited sessions. KFit is free for one session per month or SG$99 for unlimited sessions per month. I think Passport Asia has a much nicer design and it's easier to find places near where I live or work but the appeal of a free session per month is killer. Either way, SG$99 per month is a bargain to take as many fitness classes as you want.
In terms of finding the ideal spot to eat, I'd say Yelp has the most comprehensive set of reviewed data. Foursquare has the most comprehensive location data. But I wouldn't always use these guys to find new cafe's or eateries. Most of the best recommendations I've seen are from friends and curated lists from blogs and magazines. And this is where Burpple excels. Burpple's got pleasantly curated lists with deals and reviews that make discovering new spots fresh.
Now, if you want to go to a restaurant, don't expect an open table. Singapore's such a small town that most of the nicer restaurants are full by night's end with reservations. Unfortunately, there's no silver bullet iOS app for this. You have to use both HungryGoWhere and Chope to book. They both have different sets of restaurants. HungryGoWhere has more. But don't expect to be able to book everything online. Most restaurants still use a technology invented in 1849: the phone.
The name is clearly a rip off of HungyGoWhere. But if you're one of those folks who wants to find a new spot for a drink with a happy hour, this app delivers. It even has a countdown for when the happy hour starts and ends. Snazzy.
In case you are going to go wild this weekend, and you don't have any fetching clothes to sport, Zalora's the dominant app for buying clothes. The delivery takes two to three days, so you better buy earlier in the week so you can try the clothes on for the weekend.
If you're outside and you want to save cost on your data, [email protected] is the Swiss Army knife for wifi. All you have to do is install it and it works in the background to connect you to local hotspots that are associated with your data plan. It's not helpful for folks with large data plans, but useful for people who want to take advantage of free wifi.
You want to see the next Marvel movie? Between these two apps, I prefer Popcorn because the design is better. It's easier to navigate for finding what's in cinemas and what's upcoming. But essentially, they both have the same idea on how to find the next movie near you. Pick your poison.
Special Mention
If you're a Singaporean and you wants some laughs or you're a foreigner who wants to be baffled by Singaporean humor, download Sgag. It's the Singaporean take on 9gag, the famous funny picture sharing site from Hong Kong. Every single picture I read on Sgag, I'm like wah lau.
If you're a foreigner who wants to get to know the Singaporean language or a Singaporean that is socially inept, download HoSay. It's one of the only apps that has an extensive repertoire of Singaporean slang. Sadly, it doesn't have a feature to explain Singaporean grammar.
I'm not a big fan of this app, but it's one of the only ones out there that has a directory of doctors. Don't expect to book doctor appointments online though. If you do book via the app, a customer service representative from DocDoc will just call you. Boring, right?
And that's that! Do you think I missed anything? Please submit more below and I'll add it onto the article.